A turn-key construction solutions partner to our clients.
We specialize in the design and custom fabrication of engineered roof, wall and floor products for residential, commercial and agricultural buildings.
Open Web Floor Trusses
Provides ultimate customization and building design freedom. The open web design provides greater flexibility during installation as it eliminates the need for cutting and drilling, allowing services like plumbing, electrical and ventilation to be installed easily.
We provide guidance and technical support, all our trusses have identifying tags which makes identification and installation easier, and all orders are accompanied by a site pack that includes a full set of engineered truss drawings and layout in plastic sheet protectors and booklet.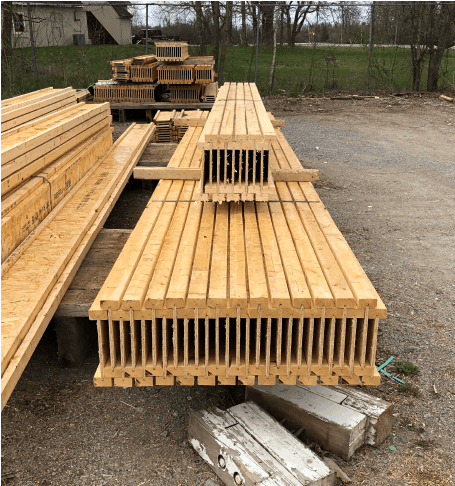 I-Joists
These floor systems make it easy to route utilities and often eliminate the need for bulkheads. Achieve cost effective, long clear spans that reduce the need for mid-nearing supports.

Eliminate twisting, shrinking or bowing using this environmentally friendly alternative to conventional lumber. Ensure greater long-term stability and reduce the chance of floor squeaks, vibration or deflection. Wide nailing surfaces make sub-floor and ceiling fixes simpler and installation easier. Custom design allows for flexibility in joist positioning and trim-able depths.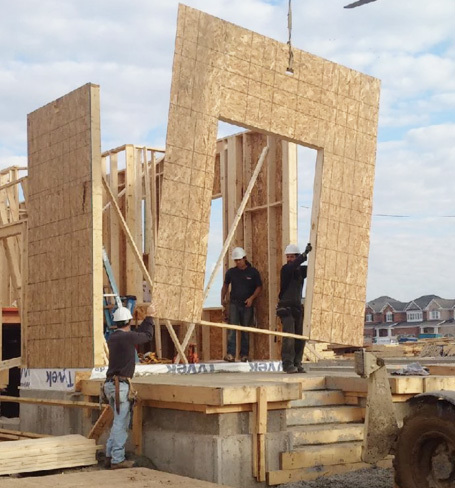 Wall Panels
A cost-effective alternative to framing onsite, SC wall panels give you greater quality control and ensure seamless integration with your floor and roof components.
Our specialized design software and manufacturing capacity ensures that your walls are square, with proper nailing patterns, with studs and headers engineered to support applied loads.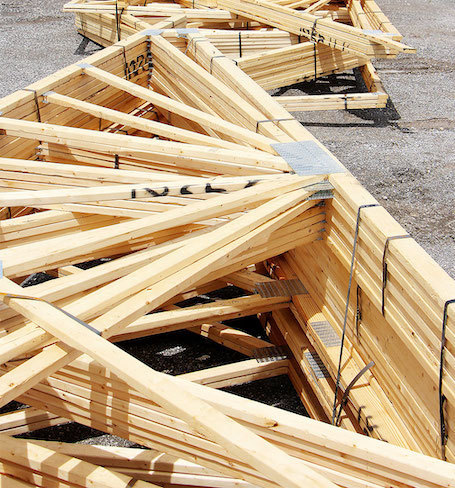 Roof Systems & Trusses
Reduce installation times, increase your span options and employ our cost effective, cutting edge design and engineering team.
From the simplest out building to the most complex designs, SC roof trusses can be a cost effective and efficient part of your construction project.
Precise CNC cutting equipment, automated table-jigging, and laser guided assembly allow for efficiency and accuracy, regardless of complexity.
Rolloff trailers to drop product on jobsite.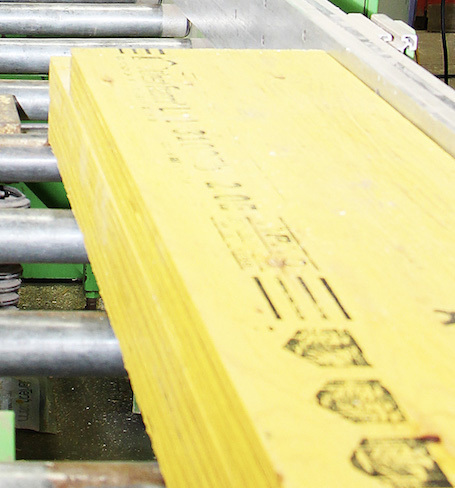 Laminated Veneer Beams
When your design requires additional floor or roof support.
Less prone to shrinking or warping than regular lumber LVL is able to span longer distances and support heavier loads. We can custom cut for any length.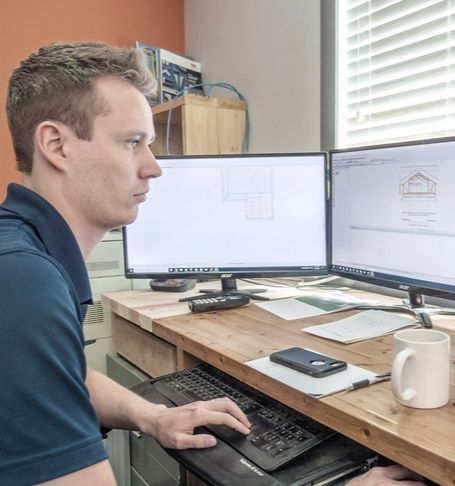 Design & Engineering
Our specialist design team uses cutting edge design and engineering technology that ensures you get consistent, accurate, top quality product from our facility.
SC's in-house team of designers employs state-of-the-art BIM (Building-Information-Modeling) software, laser precision cutting equipment and automated assembly equipment to produce your orders in a controlled indoor factory environment.
Request a quote
Address
170, 2nd St. NE.
Box 328
Carman, MB R0G 0J0
Hours:
Monday - Thursday
8:00AM - 5:00PM
Friday
8:00AM - 3:00PM
Phone Number:
(204) 745-6677
For more information on our products and design services, to request a call from our sales team or to send us plans, please submit the contact form.